The Bitcoin wallet, the digital place where Bitcoins are stored, is an integral component for anybody who actually wants to own some cryptocurrency. For those who are just getting into the field, it can be overwhelming with the amount of terminology that comes with bitcoin, but we'll show you everything you need to know to use a Bitcoin wallet.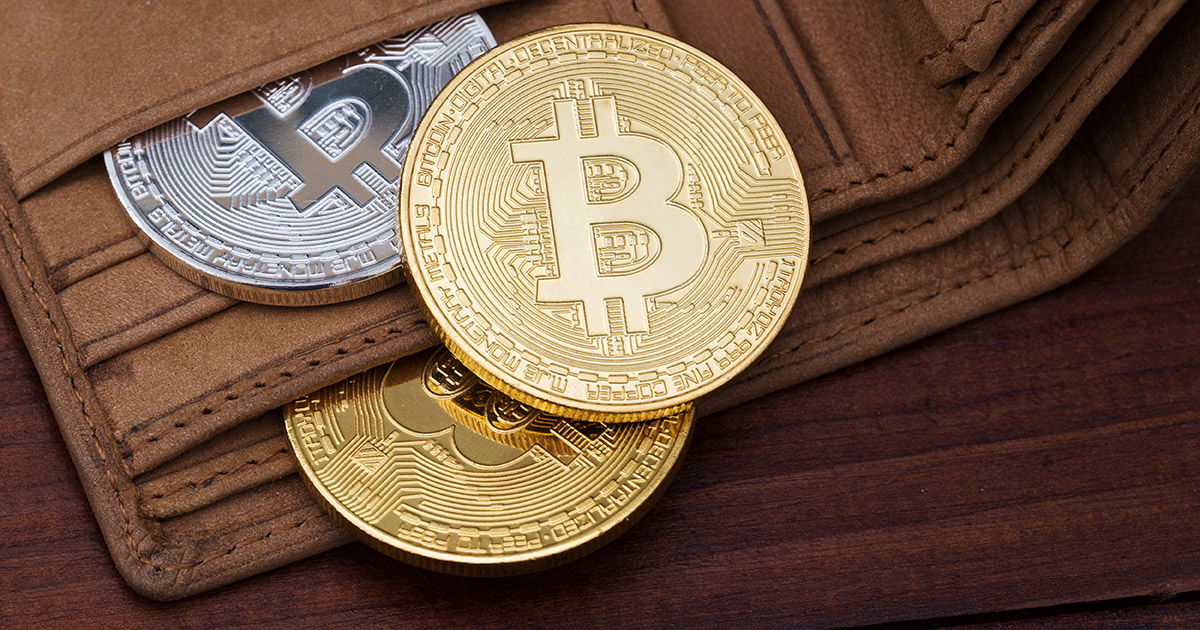 A Bitcoin wallet is kind of like a digital version of this
The Bitcoin Market
Over the course of 2019 the Bitcoin market cap has grown to $165 billion, an increase of 32 percent from the beginning of the year. Since 2009, Bitcoin has gone from an uncertain digital money model to a real opportunity for people to make money. It is also becoming an ever-more useful way to transmit stored value—like any other form of "money"—across the Internet.
What is a Bitcoin Wallet
Much like a real wallet, a bitcoin wallet is a location in which you store your coins. Bitcoin wallets can be physical or digital, depending on the medium. Wallets come in four general forms: desktop, web, mobile, and hardware. There are advantages and disadvantages to each, and we will go into further details below.
Desktop Wallets
Desktop wallets are programs installed on your computer that allow you to access your bitcoins. They are known to be more secure than online wallets. But given their need for a constant internet connection, they are still susceptible to attacks. There are a variety of different desktop wallets. Below, we will list a few of the most popular ones.
Web Wallet
Web wallets emphasize the convenience of accessing your bitcoins from any device with an internet connection. By utilizing your browser, your wallet is built directly into the webpage of your chosen provider. This increases the level of convenience in accessing your bitcoins from anywhere, as you do not need to download an application. However, there are greater exposures as a result. Many web wallets run on online exchanges. When these exchanges shut down, these companies still have access to your private keys. Less reputable companies can take these keys and run. Stick with those who are well known if you choose web wallets. Below is a list of popular options.
Mobile Wallets
Mobile bitcoin wallets allow you to download an application onto your phone to manage your keys. Much like your desktop wallets, you will need to have an internet connection to purchase and manage your keys. Mobile devices allow you to take your Bitcoins with you and pay for something in a face-to-face transaction. As a result of this focus on convenience, they rely on simplified payment verification. This allows the user to only download a portion of the blockchain. However, the convenience gives multiple opportunities for thieves to take your coins. If this is the option for you, here are some mobile wallets to consider.
Hardware Wallets
Hardware wallets are the most secure option amongst all we have mentioned today. These wallets are pure cold storage, meaning that the keys needed to access your bitcoin are stored on this device with limited access to the internet. As a result, they sacrifice many of the convenient features coming with desktop, web, and mobile wallets. However, many of these devices are virtually hack-proof, though remember that's an ever-shifting. Even if they were to steal your hardware wallet, many wallets require a PIN for further access. This emphasizes the importance of multi-factor authentication. Below are some good examples of hardware wallets you can choose.
Other Type of Wallets
The four wallets mentioned above are the most common wallets used. However, other wallets have their advantages. These are outside of the normal four categories given the unique features behind these wallets and tend to be less popular.
Paper Wallets
Paper wallets are a type of cold storage that allows you to store your bitcoin data onto a literal piece of paper. These combine your public keys and private keys into two QR codes that can be scanned to acquire those keys during a sale. From a network security standpoint, these are the most secure wallet. You cannot hack a piece of paper. However, if the QR code is damaged, it is difficult to re-acquire those keys. You can generate these codes using websites like BitAddress, but be sure to not save the QR code as an image on your computer.
Physical Bitcoins
Much like hardware and paper wallets, literal "bitcoins" are generally shaped like a coin and meant to provide cold storage for your public and private keys. Generally, these physical coins, or sometimes cards, contain a pre-fixed amount of bitcoin. Most of these coins have a tamper-proof seal to prove that the coin has not been accessed. They are less susceptible to damage than paper wallets but are very limited compared to hardware wallets. These are built more for the collector's value than anything. Also, one of the more popular physical coins that were sold, Casascius, was shut down by the Financial Crimes Enforcement Network for printing currency without registering at the state and federal level.
What About Banks?
Currently, there are no major banks that take and store cryptocurrency. Some banks may find security-related issues to be too complicated; other banks may not view the currency as a viable option—or even as a threat to their traditional business model; and many banks can't be bothered to extend out from their primary focus. In any case, utilizing a debit card to access your bitcoins from a major banking institution will still take some time. While major institutions do not recognize bitcoins, smaller groups have taken the mantle. WBB, or World Bit Bank, has taken the mantle by acquiring various banks around the world to provide banking services in crypto form. These include crypto loans, usage of debit cards, and the exchange feature offered by other banks.
Which Option is For Me?
Based on our review, each wallet has a series of advantages and disadvantages. Each person will need to utilize the information provided in this article to decide which one is the best option for them. For the ultimate in convenience and security, using a combination of the big four would be best for your flexibility. Here are some quick tips to keep in mind when making your decision.
Final Notes
For people who are breaking into bitcoins, it can be a bit intimidating to get into the field. Much like your day-to-day job, where you keep your money is important. For cryptocurrency enthusiasts, these wallets act as your bank, your exchange, and your literal currency. By being aware of the strengths and weaknesses of these wallets, you will be able to make an informed decision on what best suits you.